Pre-assembly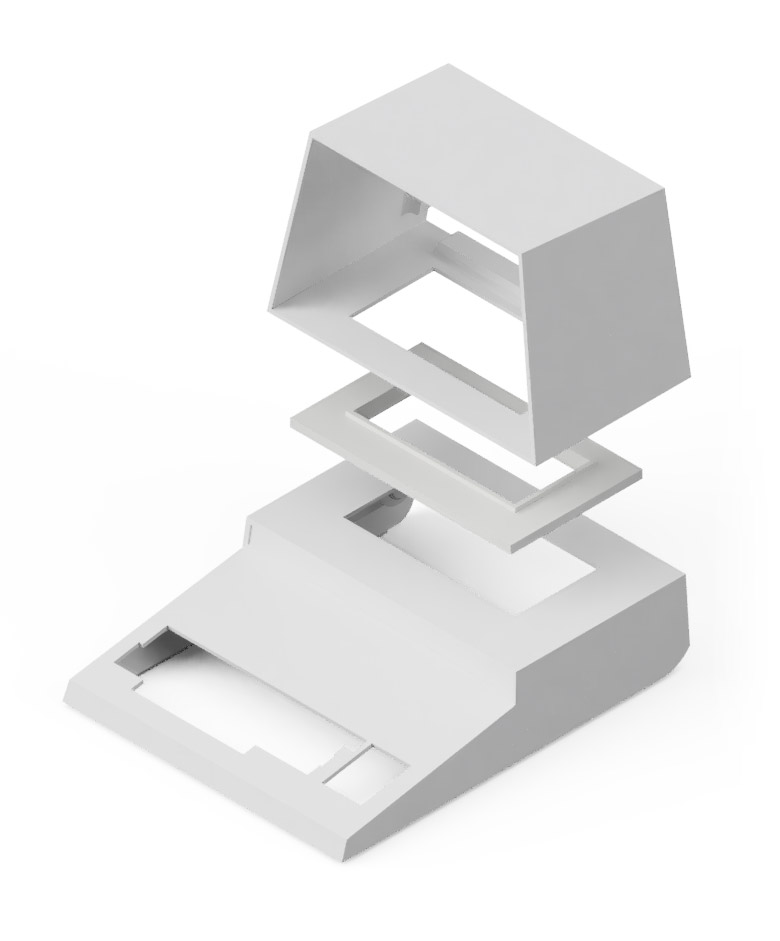 Glue together the Body shell, the Monitor stand and the Monitor box body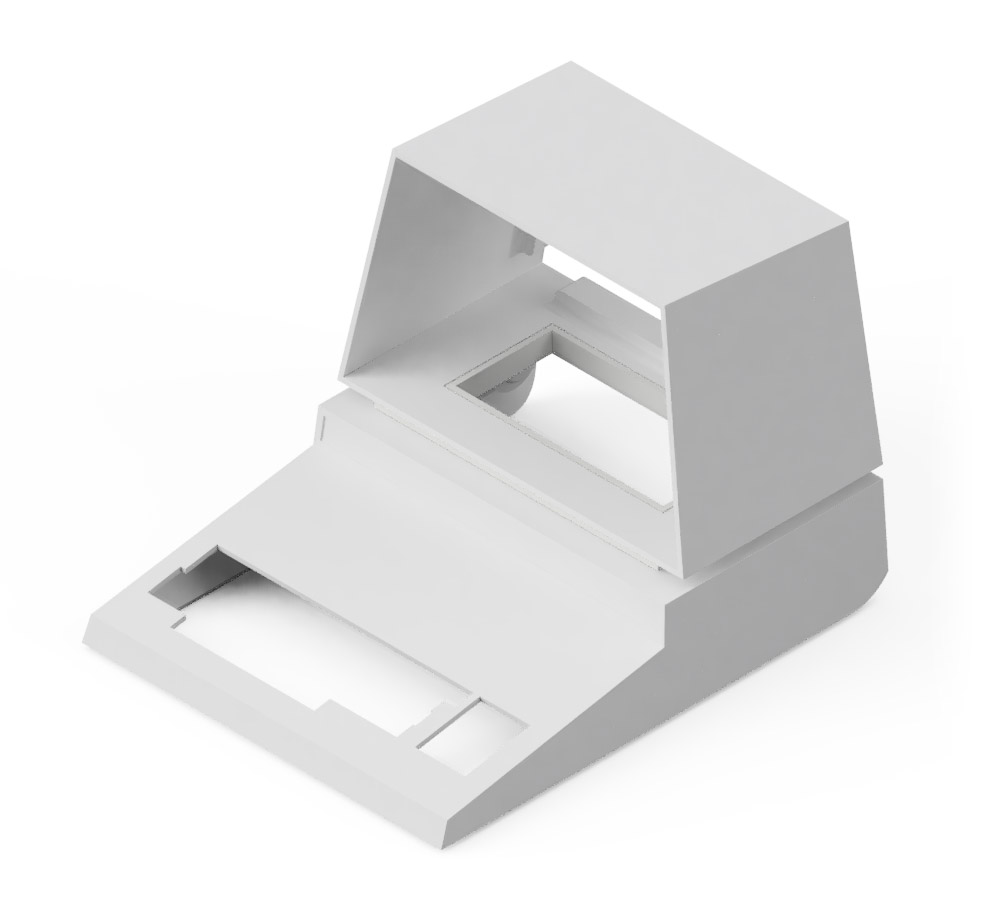 Should end looking like this.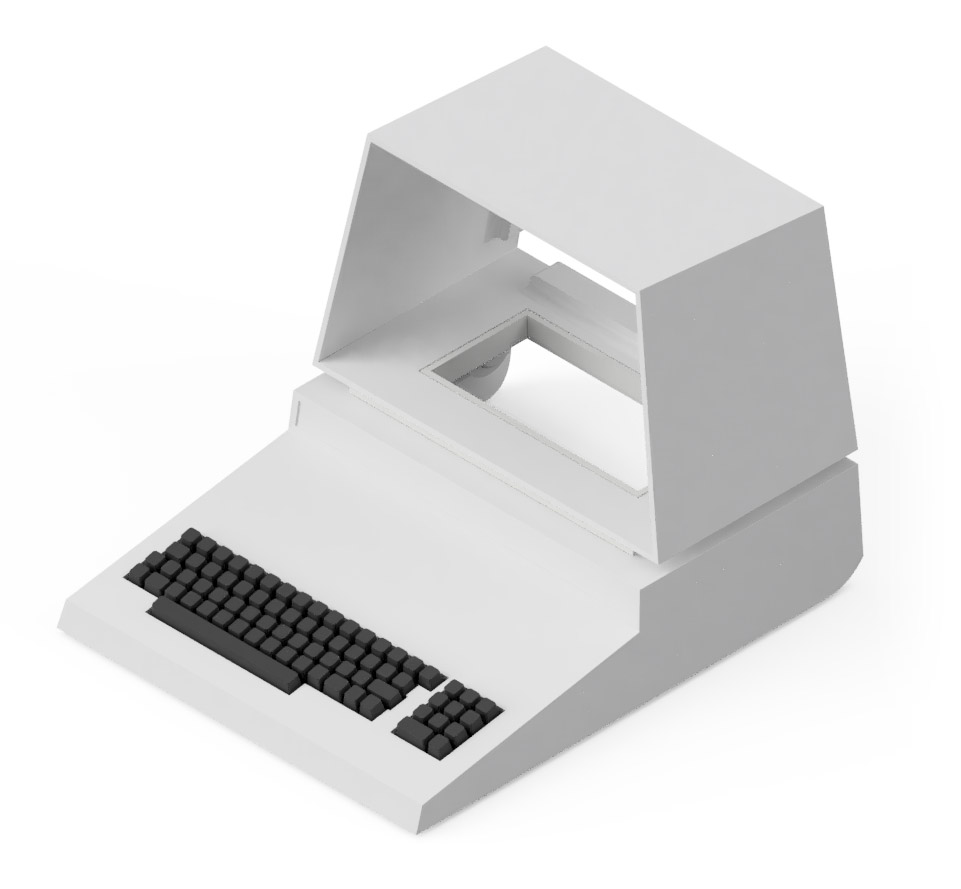 Slot the assembly on top of the Base until it clicks. Should hinge upwards freely.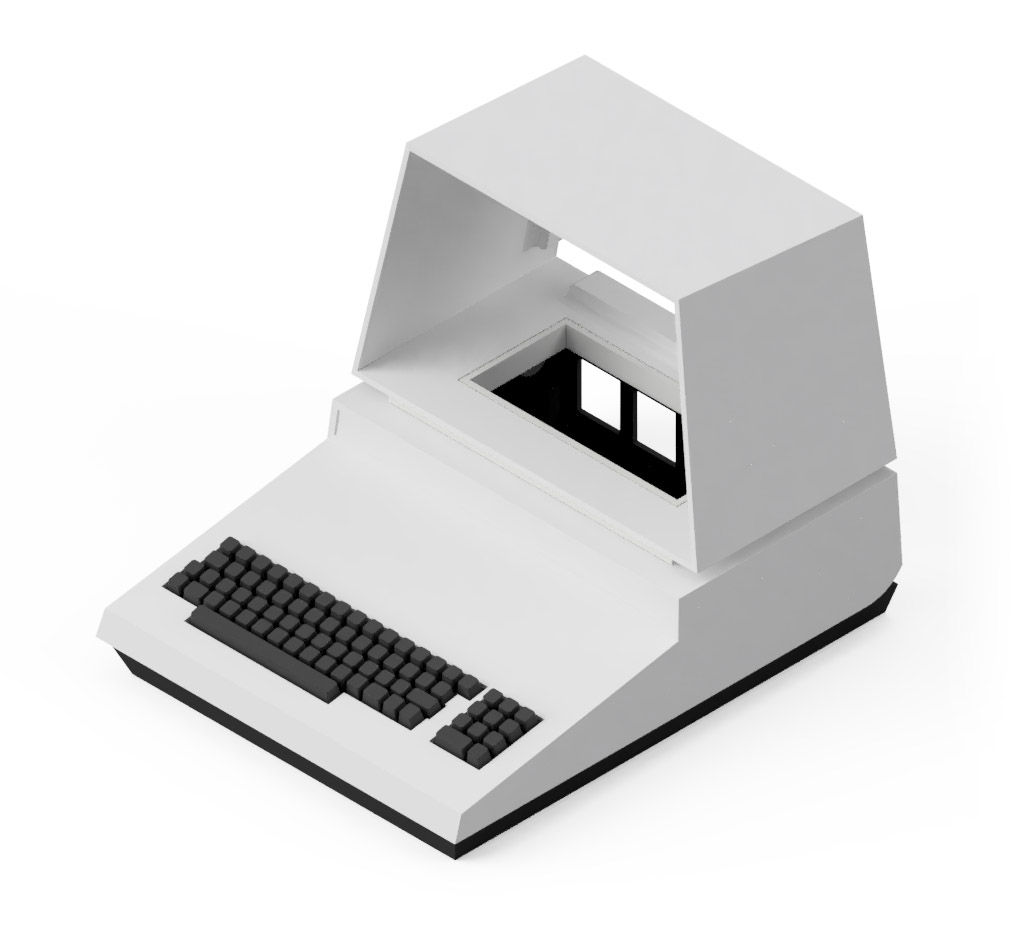 You can also glue the keyboard now.
Screw the display into the
Monitor frame
. Be very gentle, and do not apply too much pressure on the screen, or
it will break
! File down the printed piece if you need to in order to slide the screen in place without much effort.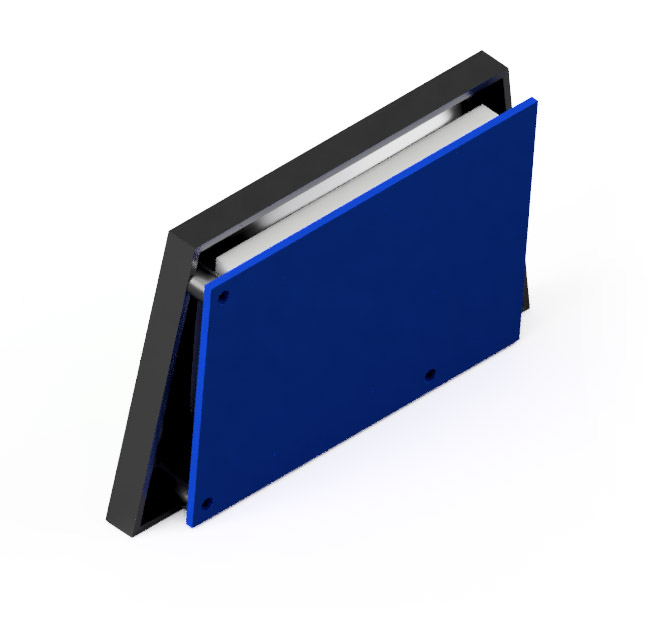 Should look like this.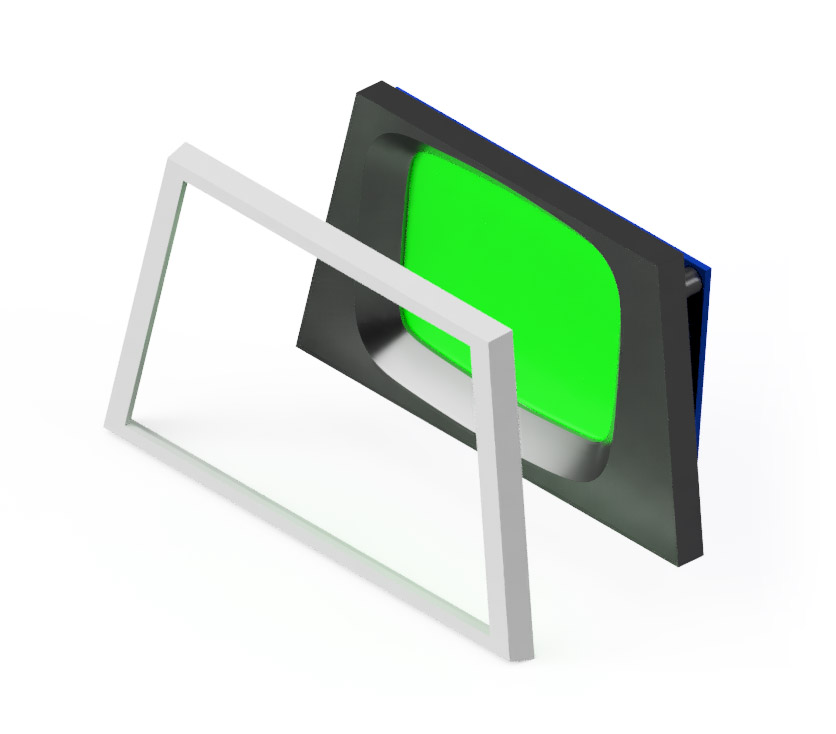 Glue the Monitor box front to the Monitor frame
End piece.