Final touch: Labels
There are some labels you can print to make your PET look like the real one. Download the labels from the official repository:
The front plate on the Body shell
The high voltage warning for the Monitor box rear cap
The keycaps for the Keyboard, that will make your PET Mini look extra cute, contributed by Max (Build 0007)
The bottom serial number plaque for the Base, also contributed by Max.
Commodore PET Mini files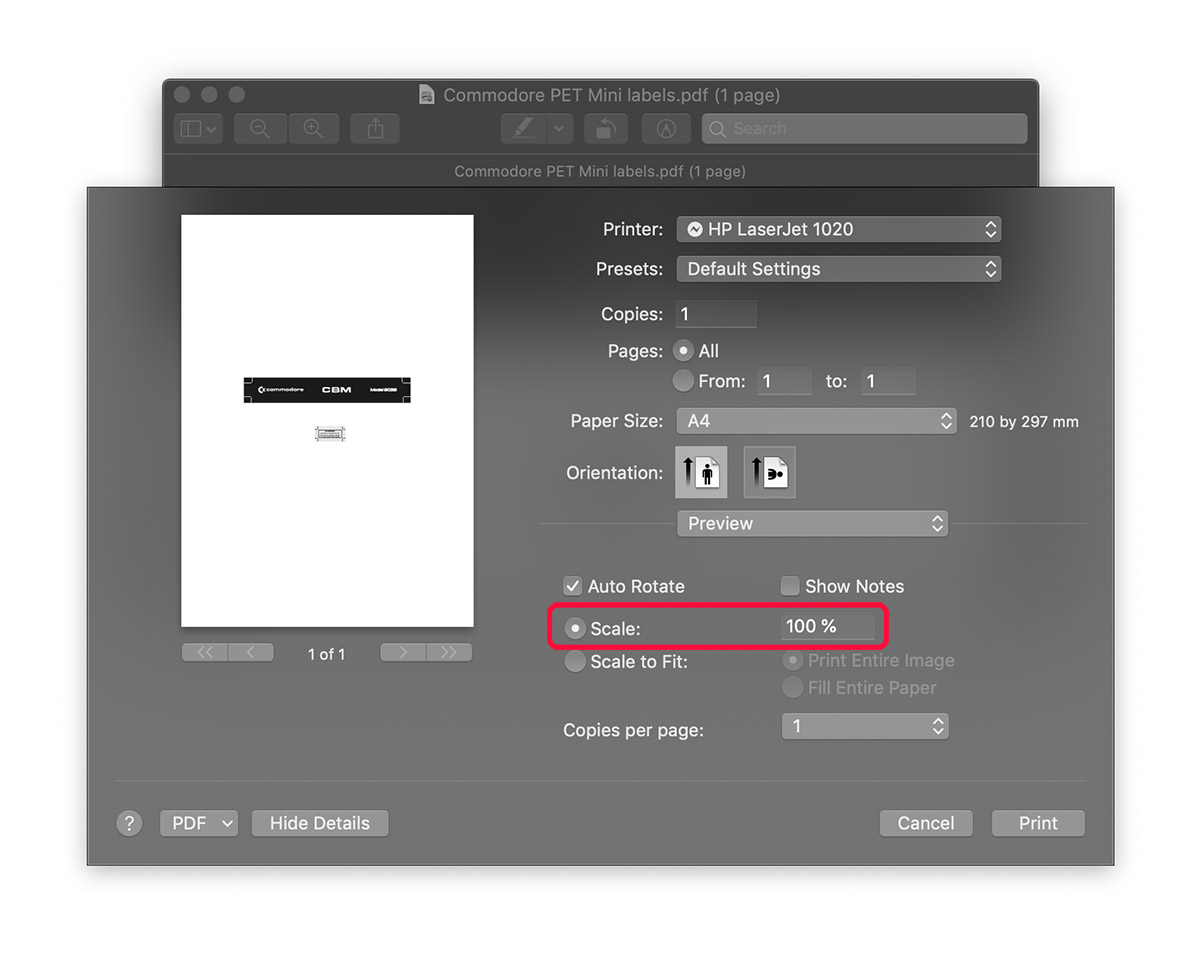 If you're printing the PDF file, be sure to set the scale to 100%. If you're printing the PNG file, use the 600dpi setting.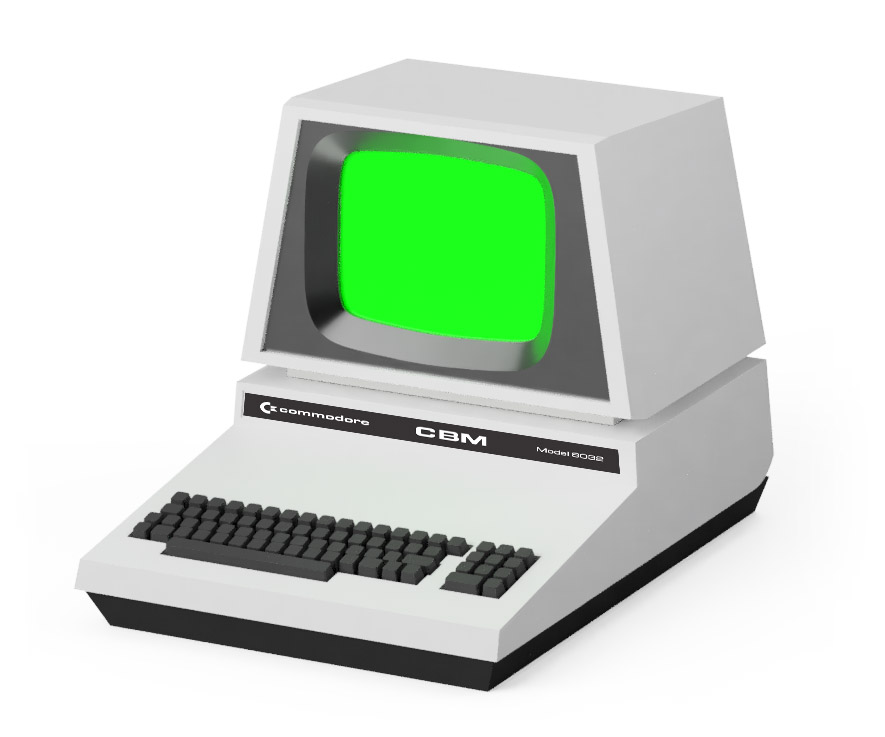 Cut the labels following the included guiding lines and glue them.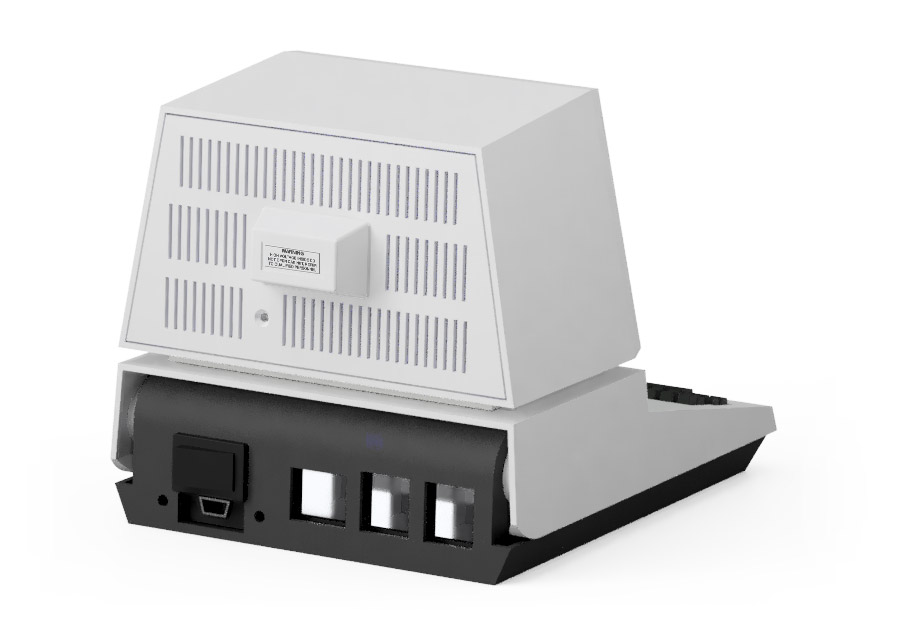 You can protect the labels by adding a clear cello tape layer on top.
---
You're done! You now have your very own Commodore PET Mini in all its cuteness!