Keyboard Gamepad
Matthias likes to game with style, so he designed a keyboard gamepad that plugs to the Mini via USB and lets you play PET games with the beautifully sounding Cherry MX keyboard switches. It doesn't get's better than that!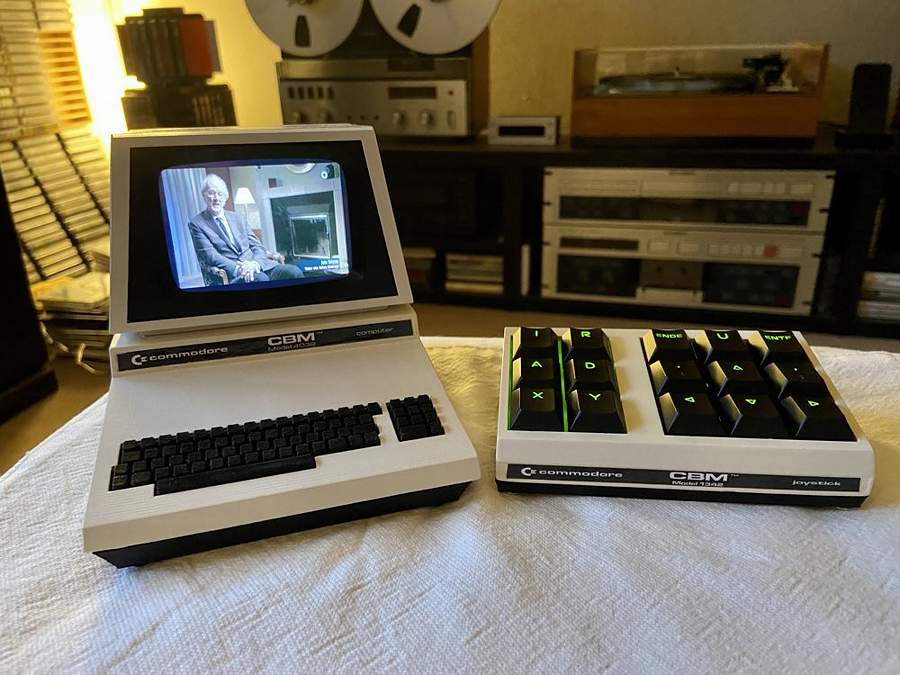 Gorgeous combo! Also, install Kodi on your Commodore PET Mini to watch TV, movies ... or
Halt and catch fire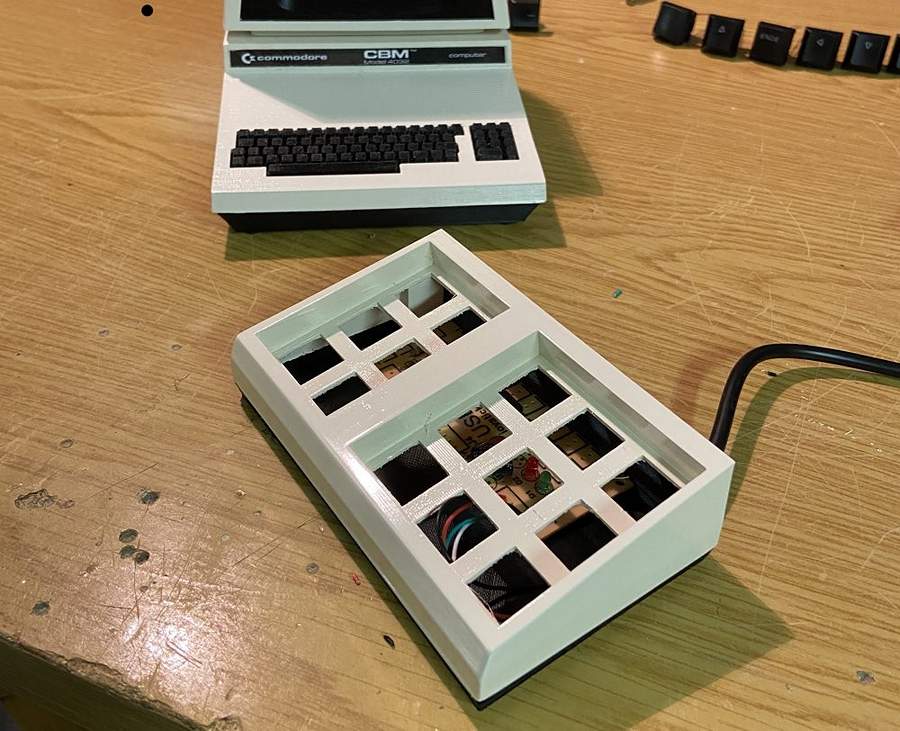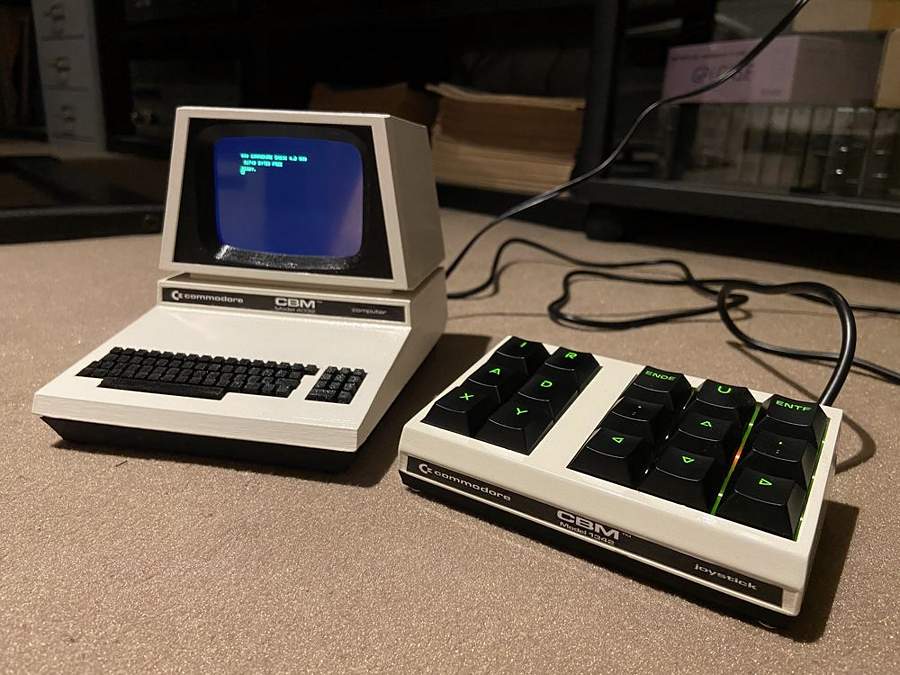 Download the 3D STL Matthias created to print this keypad case in the Commodore PET Mini files repository, under the Other files directory.